Apple Pencil 2 1 with Wireless Charging, for iPad Pencil Palm Rejection Tilt Pen for iPad Air 4 5 Pro 11 12.9 Mini 6 Stylus

Please Read before Buying !!!
If you have purchased 2 or more tips, the extra tips would be packed into a small bag. please check the package carefully before throwing it.
Good News:
the latest upgraded solution greatly improves the charging speed and efficiency of the GD13 Pencil.
GD13 Pencil – 2022 New Wireless pairing and charging
1. Wireless pairing and charging
2. Attaches magnetically
3. Pixel-perfect precision
4. Tilt sensitivity
5.Palm Rejection
6.Imperceptible lag
Compatible Models
Supports for iPad series 2018-2022 model, but only Supports wireless pairing and charging by the following 9 modes ( for iPad Air 4th / 5th / Pro 11 1st / 2nd / 3rd / Pro 12.9 3rd / 4th / 5th / mini 6th generation ) as the following picture shows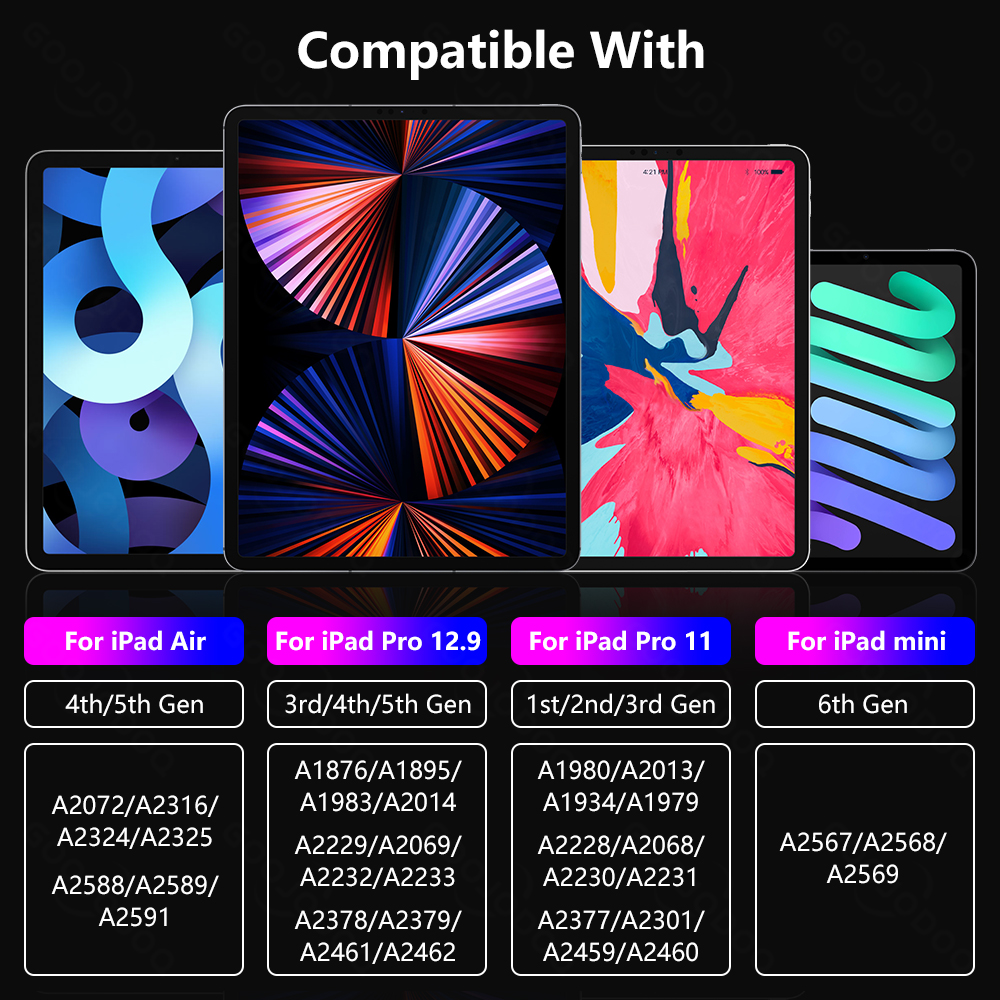 Questions and Answers
Q1: Will this work for Mini 6 ?
Yes. it can work well for iPad Mini 6. wireless charging is amazing.
Q2: GD13 Pencil works on 9 gen?
it can write and dray for iPad 9 Gen. but 9 Gen don't support wireless charging.
so you can choose the pencil come with magnetic charging case !
Note:
If the stylus or finger is unable to write, please modify your device
setting as follows : Settings>Apple Pencil>Turn off the Apple pencil / or Settings>Notes>Turn off "Only draw with Apple Pencil / or Settings>Apple Pencil>Turn off "Only draw with Apple Pencil (iOS 14)
Please turn off the Bluetooth connection before using our stylus pen if you have connected the "apple pencil".
IOS system must be updated to iOS 12.2 or above.